quiet contemporary Dawn and Linda moved into their historic Shaker Heights studio in 2015. The space would be the headquarters of their interior design practices and home to their creative staff. It sits within the Almar Building just steps from the newly redeveloped Van Aken District.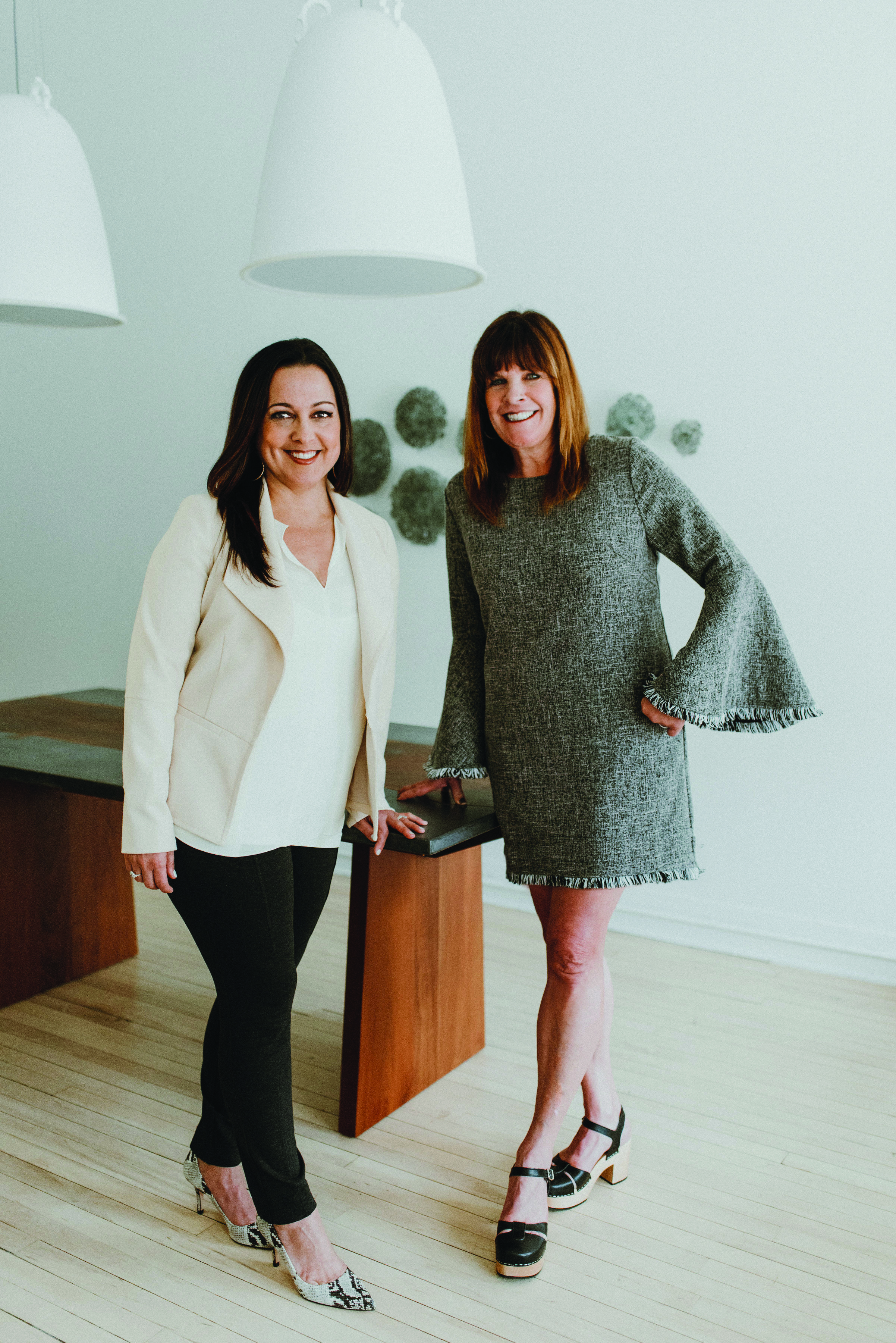 creating space They quickly got to work planning the space to function both as an inspirational place as well as a meeting space, a materials library and workspace.
easy working The studio is intentionally easy-on-the-eyes. It underwent a complete renovation including white washed floors and pale walls that act as a canvas to Linda and Dawn's ever evolving collection of bespoke artwork and collaborations with local artisans. The first floor features workspace and various vignettes for impromptu meetings. The lower level includes a materials library with endless inspiration at their fingertips.